SEO stands for Search Engine Optimization. As its name implies, the function is to optimize and increase the number of visitors to your website. It seeks to achieve an organic position that intensifies visitor traffic on a website.
The internet is a platform with infinite accesses; For that reason, to ensure that your website is placed among the first search results, it is necessary to invest time in SEO and maximize those results.
SEO is made up of several parts and each one of them has a fundamental function in the positioning of your website in the market.
The main parts of the SEO:
Traffic Quality: SEO ensures that visitors who enter your website are really looking for your product. Search engine results must be organic, so that the brand you sell is consumed and not just irrelevant advertising.

Amount of Traffic: Once you have the right people clicking through those searching results, your page should have the necessary content they are looking for. For this, SEO requests that your content have themes, key phrases, meta-descriptions, among others.

Organic Results: Organic traffic is any traffic that you don't have to pay for. To have organic results, you can focus the creation of your content on specific topics or make use of other tools like social media. The organic results are those that came directly from the search on internet servers.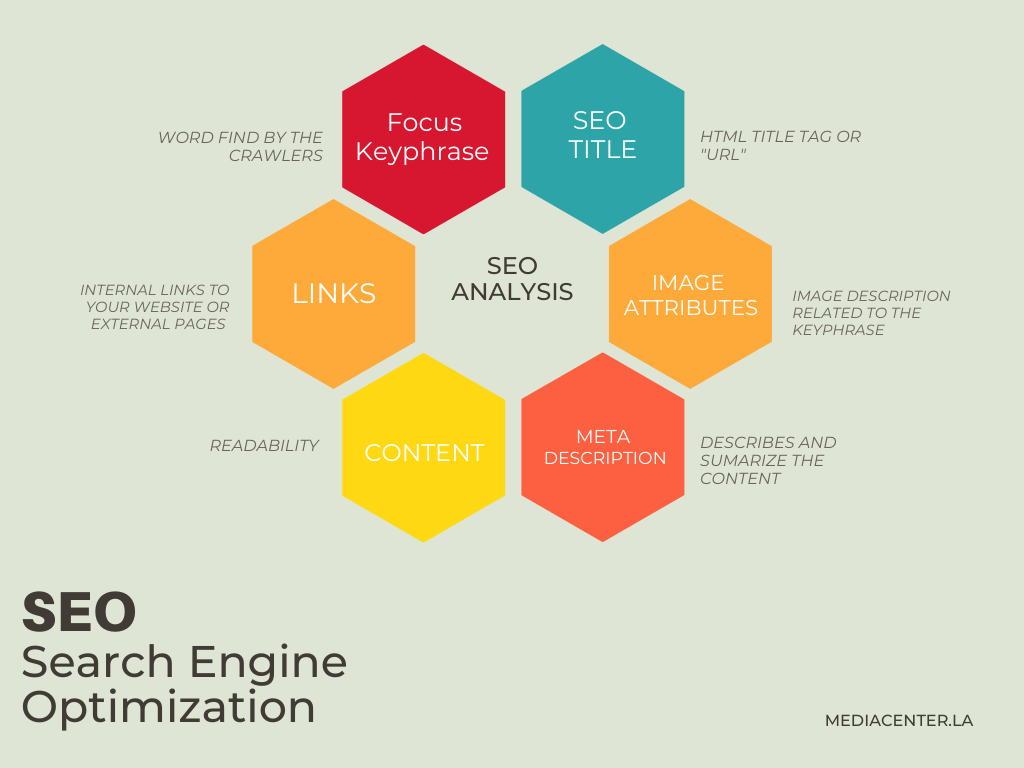 How does SEO work?
All search servers have an information tracker on the internet based on the specific words that are placed in the search engine. The crawlers place the results as an index, which is fed by an algorithm that tries to match all the results with the requested search.
In short, it is a strategy that focus its attention in capturing visitor traffic in search engines.
The Content
The size of the content influences those dynamics. The amount of content can position your website among the first, however this is not a rule.
The search engine algorithm is designed to find the most direct answer to the entered question. That is why you do not need to write articles of 2500+ words, but cover the subject as much as possible and work from SEO.
Advantages of implementing SEO
Increase the visibility of your brand or product

Lo integra al mercado con mayor facilidad

Helps you over the competition
SEO requires an investment of time that can translate into sales in the long run. It is a cheaper strategy than traditional advertising and with excellent results.
Depending on the product or service you offer, investing in this strategy can be a tool that makes your website grow in the medium and long term.
By aligning search goals with SEO, you ensure that your brand increases in organic traffic. Reaching a better position in the market.
If you have any question about using this tool to enhance your website, do not hesitate to contact the professionals.